Group Business for 2014: Old Tricks in a New Environment | By Brenda Fields
25 September 2013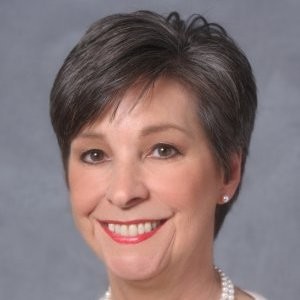 The latest technology has afforded meeting planners greater efficiency when researching venues, making a booking, and when communicating with attendees. Technology has also enhanced the actual meeting experience for both attendees on property as well as off site with live feeds and video streaming, and real time social media feedback. Meeting attendees take notes on tablets and take photographs and videos of presentations with their smart phones, almost eliminating the need for paper and pencils!
To stay competitive and current with the changing trends, hoteliers are adding technological enhancements to the entire booking and meeting experience, but does the job end there for hoteliers? This article will address some "old tricks" in a new environment to help hoteliers get a greater share of the group business and ensure satisfaction for repeat business.
Be Your Personal Best:
Experienced athletics use the term "Personal Best" to measure and monitor their progress against their own performances. It keeps them motivated and focused on continuing to improve and to be their best, regardless of the competition.
This item has been placed at the top of the list, as many times, there can be an attitude of complacency within operations and sales. Budgets are tight so there is a lack of commitment to ensure that meeting rooms and guest rooms are in excellent repair. Or if there is difficulty in attracting staff or if there is staff cutback, then customer service standards are sometimes not maintained to the highest degree of excellence and consistency.
Every property has its market regardless of its position in the marketplace. It is still important when catering to the group market, to have rooms that are clean and in excellent repair and excellent service provided by the staff. That is the most basic and fundamental requirement. An iPad or free Wi-Fi will not compensate for a substandard guest/meeting experience.
What better competitive advantage is there than friendly and responsive staff and a clean and well- maintained property? A budget property can still maintain high standards in its operations and quality of service with limited budgets and limited staff. Excellent management will produce the Personal Best, regardless of obstacles.
Take Stock:
Unfortunately, it is far too common that a hotelier has never been to a competitive property. What are the standards in the marketplace? Within your property's category, how do you stack up against the competition? What do you do better than your competitors and what do you need to improve? Without that first hand knowledge, it is impossible to sell effectively if a customer is shopping your property as well as your competition. Information gained by a personal visit cannot be duplicated by a visit to a web site or an internet search. A thorough understanding of the competitors' property, as well as your property, creates a position of strength in establishing services, amenities, rates or conditions of booking. A personal visit will reveal all the soft elements in a property. How were you greeted? Were the public spaces clean? Did the staff appear professional and well groomed? Were the meeting rooms in good repair or in need of painting? Were the chairs or carpets stained? That level of detail, combined with an honest assessment of your own property and good sales skills, will place the hotelier in a better position to book the best business at the best rate.
Get Personal:
Most meeting planners and clients will still want to "see it, feel it, and touch it", regardless of how well organized the website is or how user-friendly it. Personal interaction is key to the entire process and is the primary component to make the sell. Not every need or every concern can be listed by a client in an RFP. And not every question or issue is best handled via email. A phone call is actually a very personal touch and much more effective and efficient in dealing with complex issues, when personal meetings cannot take place.
It is the skillful approach by the sales person that will uncover those issues and resolve any concerns, before and after the meeting takes place. And it is the smile of the housekeeper who passes the client in the hallway and the compassionate front desk clerk that will generate customer loyalty even when things go wrong. Those personal touches create a bond that is far greater than the texts, emails, and standard RFP could ever generate.
Be Proactive:
Why wait for a client to post feedback on a social media site or your own site after an event or a meeting in your property to learn if the client had a positive or negative experience? It is important to meet the client before he or she leaves the property. A conversation over a cup of coffee can elicit feedback and simultaneously allow the property to make amends or corrections on the spot. A genuine desire to correct a negative experience will go a long way to leave a positive impression. Most people understand that things can go wrong i.e. the air conditioning breaks down on the hottest day, the company's Chairman is placed in the wrong guest room, and the coffee break is late. But the genuine desire to get it right and to communicate that in a timely way is many times, all it takes to leave a positive impression and ensure client loyalty.
Train the Sales Staff:
Lastly, although the sales and marketing landscape has changed over the years, sales expertise is still critical for success. Owners and managers may be frustrated when the sales staff books business at rates that are below the budget; or books business that unduly burdens operations and at high costs; or loses business to a less desirable competitor. But have steps been taken to arm the sales department with skills that will allow them to deal in a competitive booking environment?
It is the skilled and professional sales person who will develop loyalty and inspire confidence with clients, despite product deficiencies or outside factors over which the property has no control.
Skills to do the job are required in every area of the hotel. And the sales department is no different. The skilled sales person will develop new business, convert leads to actual business, and produce the highest revenues, regardless of market conditions. How much revenues are left on the table just because the sales person does not possess the product knowledge or great sales skills to sell at a higher rate? It is the most successful sales person who has a good understanding of the hotel as a business. What does a 6:00pm group check out mean to the over-all business? It typically means that expenses are significantly increased to cover the additional labor costs required to clean those rooms due to overtime. Armed with those sets of skills, the sales person is fully prepared to negotiate in the best interest of the hotel while simultaneously ensuring that the client's needs are fully met. That winning formula will help foster client loyalty and will help minimize any issues that may have come up during the client's stay.
A few simple steps, combined with a commitment to be your Personal Best are "old tricks " that have withstood the test of time. They work in any market and with any type of property, and only require the expertise of great management and expert sales and marketing. It's never too late to start the process to ensure success for 2014!
About Brenda Fields
Brenda Fields is a strategist and sales and marketing expert who has developed the formulas for success to assist owners and operators in achieving target revenues through cost effective, well-founded strategic plans and through creating and sustaining strong brands. She brings a unique perspective and an ability to fully understand each client's challenges, honed from a three decade-long record of unparalleled success in the hospitality industry. Industry leaders and innovators ranging from Ian Schrager to real estate developer Harry Macklowe have benefited from Brenda's distinctive combination of strengths: to analyze and manage every detail of an assignment while never taking her eye off the bigger picture.
With a "who's who" roster of clients, Brenda has worked with a number of industry leaders and real estate investment companies including Starwood Lodging Corporation, Vornado Realty Trust and Planet Hollywood, Choice Hotels International, John Hancock Mutual Life Insurance Company, Olympus Real Estate Corporation, Pew Charitable Trust Foundation and Apple Core Hotels among others. Her consulting practice for independent properties has included a wide range of clients such as The Kitano Hotel, New York; Woodlands Resort and Inn, Summerville, South Carolina; The American Club, Kohler, WI; Founders Inn and Conference Center in Virginia Beach, VA; The Addison, Boca Raton, FL; Bel Age Hotel, Los Angeles, CA; Mondrian Hotel, West Hollywood, CA; and as well as clients in international locations, i.e. Costa Rica, England, and Germany.
Brenda is a member of the prestigious International Society of Hospitality Consultants; served on the Americas Board of Directors for HSMAI; is Immediate Past President of the Hospitality Sales & Marketing Association International in NYC; was named one of "The Top 25 Most Extraordinary Minds in Sales and Marketing" by HSMAI and the "Leadership Development Award"; is a member of the Editorial Board of HotelExecutive.com; contributes regularly to international publications.
Contact
Brenda Fields
Phone: + 518 789 0117
Email:
brenda@fieldsandcompany.net
Organization
Fields and Company
www.fieldsandcompany.net/
1011 Smithfield Road
USA - Millerton, NY 12546
Phone: + 1 917 825 2100
Email:
brenda@fieldsandcompany.net
Follow us on:
Recent News
Excellent Customer Service? It Starts at the Top! | By Brenda Fields
22 December 2020
A Direct Sales Reboot and Reset in the Time of COVID-19 | By Brenda Fields
16 September 2020
Direct Sales: Some Challenges for Leadership | Brenda Fields
2 December 2013