Good News for Meetings-Driven Resorts: Site Inspections and Bigger Group Bookings are Back! | By David Brudney
3 August 2010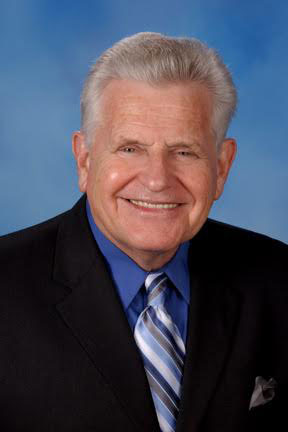 Professional meeting planners - - deferring, cancelling or drastically cutting back on both size and frequency of meetings for more than a year now - - are scheduling more site inspections and booking much larger groups for 2011 and 2012. This was confirmed during a long interview conducted this month with John Washko, V.P. Sales & Marketing, The Broadmoor, Colorado Springs, CO (www.broadmoor.com).
Washko is seeing three recent trends:
More organizations are giving a green light for future meetings
The Broadmoor is converting more and more smaller groups (less than 150 room peak night) in year
Groups booking for 2011 and 2012 have much larger room blocks.
"We're seeing a definite 'uptick' in site inspections and that tells us that more organizations are putting some real skin in the game - - a very positive sign", Washko added.
The size of meetings is increasing, according to Washko. "A number of corporate groups in 2009 that were 75-95 peak room nights, are now up to 150 peak. We find association groups getting bigger, corporate groups remaining smaller".
2010 is "performing better than plan", according to Washko. "There's much better production in year and future years, but not back to those heavy demand levels of '07 and our record year of '08, while bookings overall for 2011 are fairly robust".
Washko predicts booking pace will only increase with more sense of urgency on the part of the planner. "Compression is starting to build. Groups are now faced with having to sacrifice first choice of dates and hotels due, in part, to this new compression".
Washko acknowledged his resort experienced a huge downturn in demand with the start of the fourth quarter 2008 carrying over throughout 2009. "We had multiple cancellations in year for 2009 and for our future pipeline", said Washko.
"We cannot ever discount making a face-to-face connection"
I asked Washko how The Broadmoor sales team adapted or even changed deployment in the wake of that demand downturn. He said that one tactical change involved removing a sales manager from a geographical market with a lower yield, and placed full time in the Denver Metropolitan market as a specialist with responsibility for group, social and P.R.
The results of that redeployment decision have been very good. Thanks to local networking, the specialist uncovered and then embedded a large organization of high-end women in business that booked a very high-visibility charitable event at The Broadmoor this summer.
"We cannot ever discount making a face-to-face connection"
Another much bolder tactical step was the launching of the "Meetings Guarantee" program back in early 2009. The Broadmoor announced if any meeting, conference, corporate retreat, or incentive program booked through 2011 that failed to meet expectations "in terms of value, service, facilities and quality", the master account would be waived. "We perform or it's free. Guaranteed".
I asked Washko how that program was working out for the resort. "So far it has created numerous definites for '09 and '10", he said. "Our culture allows us to commit to this program. Meeting planners are asking questions they never used to ask (prior to booking), e.g., staffing and training programs '09 v. '10, will F&B outlets be open during our meeting?"
While so many heavily leveraged, cash-short, and cost-cutting resorts might have cut back on training programs, staffing levels, and closed down or limited outlet operating hours, The Broadmoor has maintained its consistency of product delivery. "We're not just a balance sheet for the owners. Our owners have an emotional attachment and are intensely proud of this resort", Washko added.

Washko is a 20-year veteran of the hospitality industry who currently sits on the Hotel Sales & Marketing International (www.hsmai.org) Americas Board of Directors. Prior to joining The Broadmoor in 2003, he was the Executive Director of Group Sales for the Atlantis and Ocean Club Resorts. The Broadmoor is the longest running consecutive winner of both the Mobil Five Star and AAA Five Diamond awards.
© Copyright 2010
David M. Brudney, ISHC, is a veteran hospitality sales and marketing professional concluding his fourth decade of service to the hospitality industry. Brudney advises lodging owners, lenders, asset managers and operators on hotel sales and marketing "best practices" and conducts reviews of hospitality (as well as other industry) sales and marketing operations throughout the U.S. and overseas. The principal of David Brudney & Associates of Carlsbad, CA, a sales and marketing consulting firm specializing in the hospitality industry since 1979, Brudney is a frequent lecturer, instructor and speaker. He is a charter member of International Society of Hospitality Consultants. Previously, Brudney held hospitality sales and marketing positions with Hyatt, Westin and Marriott.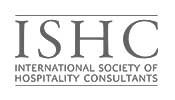 The International Society of Hospitality Consultants, ISHC, is a professional society of 200 members in 22 countries who are leading consultants in the hospitality industry. The Society is dedicated to promoting the highest quality of professional consulting standards and practices for the hospitality industry. Membership is by invitation only. ISHC as an organization represents a one of a kind collection of experience and expertise in the hospitality industry. ISHC members have expertise in over 30 different specialty areas in the hospitality industry and collectively have experience with over 50 hotel companies and nearly 100 brands worldwide. Additionally, ISHC members represent numerous prominent independent hotels throughout the world. ISHC members' clients include domestic and international, public and private hotel owners and investors, many leading financial institutions, Fortune 500 companies, food and beverage service firms, airlines, cruise lines, time share and vacation ownership companies, universities, state, national and international convention, hospitality travel and tourism bureaus.
Contact
David M. Brudney, ISHC, Principal
Phone: 760-476-0830
Email:
davidbrudney@me.com
Organization
David Brudney & Associates
www.DavidBrudney.com
2938A Luciernaga Street
USA - Carlsbad, CA 92009
Phone: 760-994-9266
Email:
david@davidbrudney.com
Recent News
OBITUARY: Death of THE Salesman
4 June 2018
Remembering Peter A. Smith | By David Brudney
18 December 2017
Are Hotels Coveting only Half of the Millennial Market? Part Two | By David M. Brudney
22 September 2017