How to keep the sustainability score | By Brita Moosmann ISHC, Kit Cassingham ISHC
2 December 2009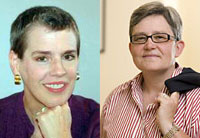 The previous two parts of the Global Insights series on sustainable development as a profit partner dealt more with the implementation and identification of sustainable principles in rooms/facility management and in the areas of food and beverage, meetings and events. The goal of this final article is to establish a methodology to help you with the measurement of sustainable development at your organization, so that you can be one of the first out of the block when the down economy starts to revive. This will serve as a basis to report on your efforts as well as to become better and more profitable for all three areas: environmental, social and in economic value creation.
During the recent International Society of Hospitality Consultants annual meeting in Quebec City, Canada, a number of key industry speakers from a wide range of areas, including banking, tourism councils and hotel corporatiogns, shared the sentiment that the area of sustainable development is more than a trend to watch for, and that those businesses that do not ready themselves for becoming sustainable, responsible and viable organizations will have a very hard time competing in the local and global marketplaces. Ufi Ibrahim, COO of the World Travel & Tourism Council, called the new kind of guest "value trotters" who are "globally aware, environmentally conscious, technologically savvy, time-poor individuals who are spoiled by a wide range of choice and consider themselves good world citizens." They want to know how much of an impact your organization is making before they book with you!
To attract and retain this new kind of guest, it is imperative to be well on the way to sustainable operations and facility management by the time the downturn ends and the national and global economies start to pick up speed. This involves the implementation of sustainable, responsible practices and profitable operations. It also necessitates the measurement of these areas so you can communicate to your prospective guests what your carbon footprint is, what your community efforts are achieving and how you fit with their general idea of a hospitality destination when planning their stay.
In "The Triple Bottom Line" by Andrew Savitz, the chapter on measuring and reporting progress describes the ultimate goal as merging the traditional accounting and financial reporting information with that described by the Global Reporting Initiative. The GRI's methods measure mostly nonfinancial items, including energy consumed, water used and emissions, so that investors have all the information needed about a company in one comprehensive report that shows all three aspects of a company—profitability, sustainability and responsible treatment of all stakeholders.
This approach inspired us to co-facilitate a session entitled "3 Pillars of Profitability" with two other ISHC colleagues at our annual conference. An assessment tool was created for this session, which combines key metrics and values in rooms, food and beverage, and sustainability by way of a gap analysis and score card, with the goal of optimizing profitability. This tool is a great way to help your organization implement and measure operational efforts when you are planning and beginning your sustainability or corporate responsibility program. It helps you determine which areas are of the most concern or opportunity. The format we used for our presentation was to identify three to five key items in each of the three areas, and to identify the range of possible practices for each item. For example, under "sustainability" we asked about energy consumption, and the hotel described the practices they use. We scored them, comparing their answers to the options in the tool to give them a score that was closest to one of the five sample answers. This then is the benchmark from which to grow, and we developed a gap analysis that will enable the hotel operator to look at the difference between where they want to be and where they are (their gaps), identify which goals would be achievable, and which gaps would could be bridged by that effort. Examples and excerpts of the three-pillar gap analysis are at the end of the article.
This methodology not only measures what you currently do, but also provides you with the opportunity to measure the impact and to devise strategies for improving your score or your operations. At the same time, you can use the reporting mechanism to communicate your efforts, successes, failures and goals to your stakeholders. Communication is an important part of being a sustainable hotel because it helps you connect with your stakeholders in such a way as to build confidence—the kind of confidence that helps support a profitable business.
A selection of helpful links for finding sustainability standards, criteria and case studies:
Brita Moosmann
, (
brita@vestaconsulting.com
), a member of the International Society of Hospitality Consultants, is principal of Vesta Consulting in Vancouver, British Columbia.
Kit Cassingham, (
KC@SageBlossom.com
), a member of the International Society of Hospitality Consultants, is chief sustainability officer of Sage Blossom Consulting in Ridgeway, Colorado.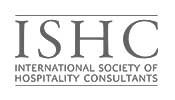 The International Society of Hospitality Consultants, ISHC, is a professional society of 200 members in 22 countries who are leading consultants in the hospitality industry. The Society is dedicated to promoting the highest quality of professional consulting standards and practices for the hospitality industry. Membership is by invitation only. ISHC as an organization represents a one of a kind collection of experience and expertise in the hospitality industry. ISHC members have expertise in over 30 different specialty areas in the hospitality industry and collectively have experience with over 50 hotel companies and nearly 100 brands worldwide. Additionally, ISHC members represent numerous prominent independent hotels throughout the world. ISHC members' clients include domestic and international, public and private hotel owners and investors, many leading financial institutions, Fortune 500 companies, food and beverage service firms, airlines, cruise lines, time share and vacation ownership companies, universities, state, national and international convention, hospitality travel and tourism bureaus.
Organization
Vesta Consulting
www.vestaconsulting.com/
1070 - 1200 West 73rd Avenue
Vancouver, BC V6P 6G5
Canada
Phone: 604-723-6904
Fax: 775 239.1577
Email:
brita@vestaconsulting.com
Recent News
Sustainable F&B operations can create valuable profit partner | By Brita Moosmann, ISHC
25 November 2009
Sustainability can pump profits | By Brita Moosmann ISHC, Kit Cassingham ISHC
19 November 2009