The downturn's aftermath: Impact on tourist profiles and behaviours | By Angelos Loizou
8 October 2009

Many studies conducted at different times have shown the tourist's profile doesn't remain stable. On the contrary, it's characterized by very dynamic features. Several studies also have concluded these features are created and shaped by the socioeconomic conditions individuals experience.
Perhaps the most significant impact the financial crisis has on the way tourists purchase their holiday is they now attach even more importance to the concept of value for money, something that will be a competitive advantage for those destinations able to offer it.
For large groups of people (e.g. tourists from Central European countries), taking an annual vacation abroad is part of their lifestyle and culture. In periods of economic difficulties, they'll take advantage of the diversity of available tourist products and will prefer to consider alternative destinations (or leisure activities) rather than cancel their holiday altogether.
Furthermore, a recent PricewaterhouseCoopers survey revealed holidays remain sacred to the U.K. consumer as those chasing the sun refuse to forgo their annual trip. More than two-thirds of those polled will trade down from their usual level of vacation, while only 16 percent will stop going on holiday altogether.
The medium-term consequences of financial instability on tourists can be summarized by the following:
Tourists prefer to plan shorter and probably more holidays.
Medium- to short-haul destinations are becoming more popular.
Saving on the cost of traveling to and from a tourist destination will be as important as the cost of accommodations and entertainment, with a special preference for low-cost airline companies.
The all-inclusive concept will revive as tourists seek holiday packages with a broader range of activities at the best available prices.
Tourists are becoming more sensitive to issues related to ecology and the protection of the environment.
Vacation expenses will continue to be a priority in the family budget. They'll remain at the top of the discretionary spending list.
When the economy recovers, it's worth considering whether things could be different. Consumer behavior might well be moulded differently. Travelers might travel shorter distances. Their holiday and short-break behavior could change significantly as well. If consumers and businesses find attractive value for money propositions adopted during the recession acceptable, they might well stick with them.
Consumers also won't be in a position for some time to derive wealth by taking equity out of their homes. History tells us the housing market will probably take far longer to recover than the overall economy. Additionally, credit conditions may remain weak for some time, and consumer spending will be constrained as a result. This means hotel companies and the tourism industry in general might want to plan for a slower and more modest recovery rather than a strong consumer rebound.
Angelos Loizou
, ISHC (
angelos.m.loizou@cy.pwc.com
), a member of the International Society of Hospitality Consultants (
www.ISHC.com
), is the partner in charge of the Hospitality & Leisure Services division of PricewaterhouseCoopers Limited (
www.pwc.com/cy
) in Cyprus.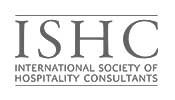 The International Society of Hospitality Consultants, ISHC, is a professional society of 200 members in 22 countries who are leading consultants in the hospitality industry. The Society is dedicated to promoting the highest quality of professional consulting standards and practices for the hospitality industry. Membership is by invitation only. ISHC as an organization represents a one of a kind collection of experience and expertise in the hospitality industry. ISHC members have expertise in over 30 different specialty areas in the hospitality industry and collectively have experience with over 50 hotel companies and nearly 100 brands worldwide. Additionally, ISHC members represent numerous prominent independent hotels throughout the world. ISHC members' clients include domestic and international, public and private hotel owners and investors, many leading financial institutions, Fortune 500 companies, food and beverage service firms, airlines, cruise lines, time share and vacation ownership companies, universities, state, national and international convention, hospitality travel and tourism bureaus.
Related News
The downturn's aftermath: Attributes of success | By Angelos Loizou, ISHC
1 October 2009
The downturn's aftermath: 10 priorities for managing in a recession | By Angelos Loizou, ISHC
24 September 2009
The downturn's aftermath: Experiences gained, lessons learned | By Angelos Loizou, ISHC
17 September 2009
Organization
International Society of Hospitality Consultants (ISHC)
ishc.com
1912 Hallman Street NE
USA - Atlanta, GA 30317
Phone: 678.973.2242
Email:
abelfanti@ishc.com
Follow us on:
Recent News
Nominations Open For Sixth Annual ISHC's Lori Raleigh Award For Emerging Excellence In Hospitality Consulting
17 August 2020
ISHC Now Accepting Nominations for the 2020 Rising Star Award Asia to be presented at HICAP
23 July 2020
Nominations Open for the 2020 Rising Star Award Caribbean to be presented at CHRIS
18 February 2020