Top 25 Hotel Lawyer Postings on Jim Butler's www.HotelLawBlog.com | By Jim Butler
By Jim Butler, Hotel Lawyer | Author of www.HotelLawBlog.com
26 July 2007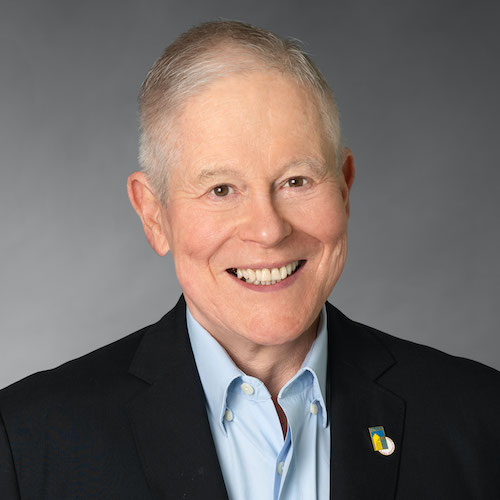 While I hear from readers on just about every posting I make on , there are some entries that generate much more traffic than usual, draw the most comments from readers, or just seem to stir the industry pot enough to keep my phone ringing. While some of these "top" stories are thoughts about emerging trends, like Green Hotel Development, and others are my take on timely news like the Ian Schrager and Bill Marriott "Marriage," certain blog stories just seem to strike a chord with my readers.
I was able to select 25 such stories from every topic area categorized on the Blog. While it was a struggle to decide where the cutoff was for each topic, anyone who wants more on a particular subject can go to www.HotelLawBlog.com and search for all articles on the topic. To do that, just scroll down the right hand side and below the (free) subscription and RSS Feed buttons, is the Browser that enables you to sort by topic, date, key words, and so on.
GREEN HOTEL DEVELOPMENT

THE ENTIRE HOTEL INDUSTRY IS ON THE AUCTION BLOCK


HOTEL VALUES AND CAP RATES

HOTEL FINANCING

OUTLOOK AND TRENDS

AMERICANS WITH DISABILITIES ACT (ADA)

HOTEL DEVELOPMENT

HOTEL MIXED-USE & LIFESTYLE

MANAGEMENT AGREEMENTS

INTERNATIONAL HOTEL INVESTMENT

LABOR AND EMPLOYMENT
Most of the Top 25 Picks are stories I enjoyed writing as well, or stories that I thought had importance to the industry. I have written articles and columns for industry publications for many, many years, and I can say that one of the pleasures of publishing a blog is having total editorial control. But still, I do like to hear from you. If there is a hot story or intriguing trend you'd like me to comment on, please send me a message. It would a pleasure to mix it up!
This is Jim Butler, author of www.HotelLawBlog.com and hotel lawyer, signing off. We've done more than $40 billion of hotel transactions and more than 100 hotel mixed-used deals in the last 5 years alone. Who's your hotel lawyer? Jim
---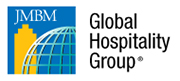 Our Perspective. We represent developers, owners and lenders. We have helped our clients as business and legal advisors on more than $40 billion of hotel transactions, involving more than 1,000 properties all over the world. For more information, please contact Jim Butler at jbutler@jmbm.com or 310.201.3526.
Jim Butler is one of the top hotel lawyers in the world. GOOGLE "hotel lawyer" or "hotel mixed-use" or "condo hotel lawyer" and you will see why.
Jim devotes 100% of his practice to hospitality, representing hotel owners, developers and lenders. Jim leads JMBM's Global Hospitality Group® -- a team of 50 seasoned professionals with more than $40 billion of hotel transactional experience, involving more than 1,000 properties located around the globe. In the last 5 years alone, Jim and his team have assisted clients with more than 100 hotel mixed-use projects, all of which have involved at least some residential, and many have also involved significant spa, restaurant, retail, office, sports, and entertainment components -- frequently integrated with energizing lifestyle elements.
Jim and his team are more than "just" great hotel lawyers. They are also hospitality consultants and business advisors. They are deal makers. They can help find the right operator or capital provider. They know who to call and how to reach them. They are a major gateway of hotel finance, facilitating the flow of capital with their legal skill, hospitality industry knowledge and ability to find the right "fit" for all parts of the capital stack. Because they are part of the very fabric of the hotel industry, they are able to help clients identify key business goals, assemble the right team, strategize the approach to optimize value and then get the deal done.
Jim is frequently quoted as an expert on hotel issues by national and industry publications such as The New York Times, The Wall Street Journal, Los Angeles Times, Forbes, BusinessWeek, and Hotel Business. A frequent author and speaker, Jim's books, articles and many expert panel presentations cover topics reflecting his practice, including hotel and hotel-mixed-use investment and development, negotiating, re-negotiating or terminating hotel management agreements, acquisition and sale of hospitality properties, hotel finance, complex joint venture and entity structure matters, workouts, as well as many operating and strategic issues.
Jim Butler is a Founding Partner of Jeffer, Mangels, Butler & Marmaro LLP and he is Chairman of the firm's Global Hospitality Group®. If you would like to discuss any hospitality or condo hotel matters, Jim would like to hear from you. Contact him at jbutler@jmbm.com or 310.201.3526. For his views on current industry issues, visit www.HotelLawBlog.com.
Contact
Jim Butler
Phone: +1 310 201 3526
Fax: 310.203.0567
Email:
jbutler@jmbm.com
Organization
JMBM Global Hospitality Group®
https://www.jmbm.com/global-hospitality-group.html
1900 Avenue of the Stars, Seventh Floor
USA - Los Angeles, CA 90067
Phone: (310) 203-8080
Fax: (310) 203-0567
Follow us on:
Recent News
Boutiques May Be Adapting Faster Than Other Hotel Sectors, But Still Hurting | By Guy Maisnik & Jim Butler
17 September 2020
Franchise and Management Disputes in the Time of COVID | By Robert Braun
21 July 2020
Hotel Industry Crisis: 8 Do's and Don'ts for Distressed Hotels | By Jim Butler & Guy Maisnik
24 March 2020