PolyU Hospitality and Tourism Research Centre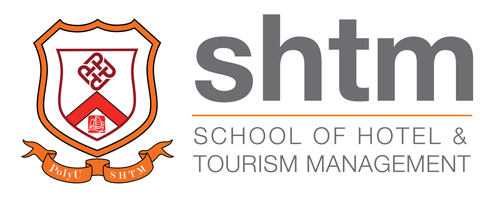 21 - 22 May 2020
Hotel ICON
Science Museum Road
Hong Kong (SAR)
Today's business environment of the hospitality and tourism industry is very complex and volatile. In order for organisations in hospitality and tourism to stay competitive, a research-based decision making is critically important for hospitality and tourism strategists, policy makers and business managers. A significant amount of academic research studies are conducted annually in the field of hospitality and tourism and they are often disseminated through publications in academic journals. Many of such research papers may have direct or indirect relevance to industry practices but they do not typically reach out to industry practitioners because the scientific language commonly used in academic journals is not "user-friendly" to the industry community and industry practitioners are not accustomed to reading academic papers.
The Hospitality and Tourism Research Centre (HTRC) at the School of Hotel and Tourism Management (SHTM) of The Hong Kong Polytechnic University is dedicated to bridging the gap between research in the academic community and industry practices by regularly organising a dedicated conference with the aim of "connecting the dots between academic research and industry practices".
The SHTM is pleased to announce the inaugural conference of the HTRC in collaboration with the STR on 21-22 May 2020 at Hotel ICON in Hong Kong. The aim of the conference is to promote an academic-industry interface by showcasing the highlights of academic research undertaken by the HTRC using a user-friendly language for industry practitioners. The conference will enable researchers and industry practitioners to inspire each other with their own insights and experiences, with an aim to paving the way for diversified and sustainable development of the industry.
Who Should Attend The Conference?
• High-level decision makers in hospitality and tourism firms
• Policy makers in hospitality and tourism organisations
• High-level managers in operations, strategies, marketing, finance, revenue management and technology
• Academics in hospitality and tourism education and research
• Postgraduate and research students in hospitality and tourism
• Financial institutions and investment firms
• Consultants in hospitality, tourism and real estate sectors
• Others with an interest in hospitality and tourism industry development
Contact
Sandy Keung
Secretariat of the HTRC Conference
Email:
sandy.keung@polyu.edu.hk